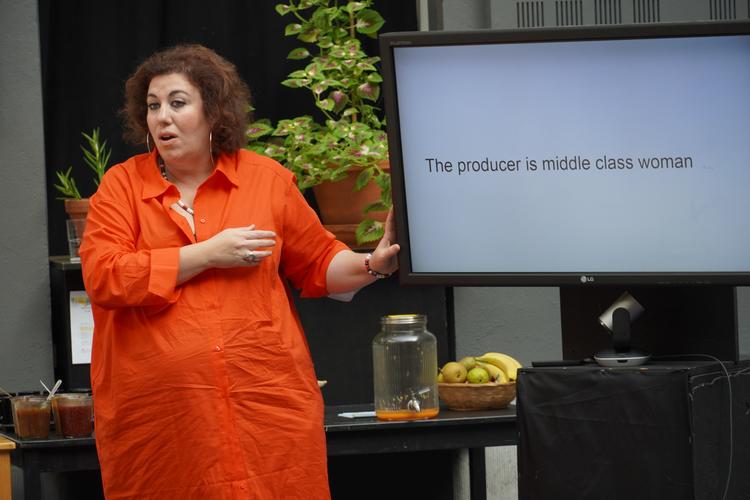 La Producers' Academy est un programme composé de workshops, discussions, rencontres, réflexions et partages d'expériences sur la production et la diffusion à l'international, prenant place en marge du Kunstenfestivaldesarts.
20 International producers have been invited in Brussels in September 2021, after one year of online meetings.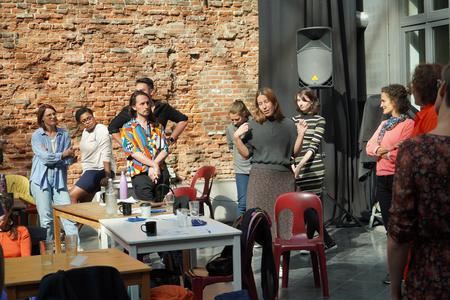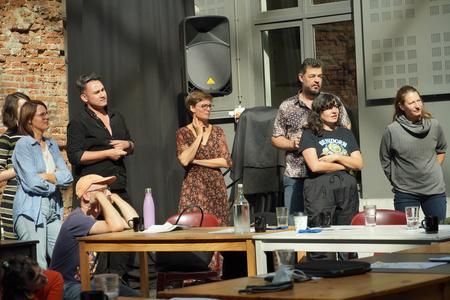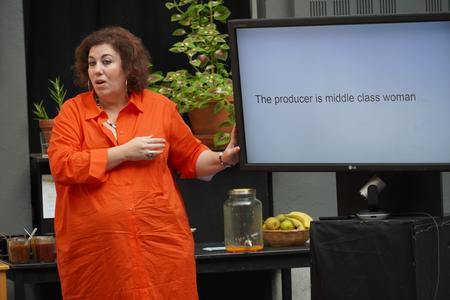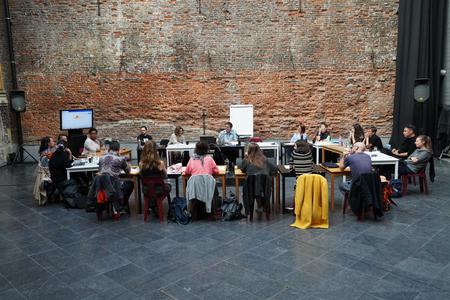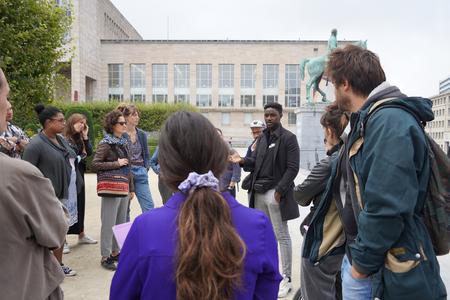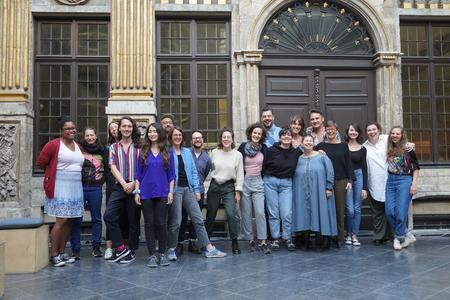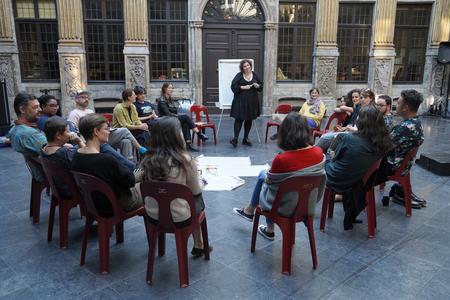 Created in 2016 by Cifas, the Producers' Academy is organised in the frame of Kunstenfestivaldesarts in Brussels.
A group of selected international producers were invited to take part in a programme of conferences, workshops and peer-to-peer learning sessions, raising questions about their practice in the international cultural sector nowadays.
In this 2021 edition, a specific focus has been put on the mutations and new modalities that are being opened up to the production of the performing arts in response to the present and future crises that we are facing: digital innovations, local production and sustainability, mobility, cultural recovery plans, cultural institutions being called into question, etc.
The Producers' Academy increasingly pays attention to the notion of care, one of the fundamental concepts of feminism, and explores attentive and responsive practices, social and sustainable approaches in order to potentially invent new, adapted and fairer models of governance.
By meeting with experts and practitioners, participants approached practical aspects of international collaborations - administrative, legal and financial issues - as well as conceptual aspects, questioning innovative production models that reinvent our global cultural landscape.
The 2020 edition had been replaced by an online programme. In September 2021, the existing group of producers continued the sessions during a 4-days face-to-face meeting in Brussels. They were joined by some new participants.
The Producers Academy is a project by Cifas, On the Move, MoDul and Kunstenfestivaldesarts.
Programme
Facilitation
Chrissie Faniadis, Lead Project Manager, European Capital for Culture Malmö 2029 Candidate city (Sweden)
Speakers, sessions and programme
Introduction by Chrissie Faniadis (SE) Exchange session: Definition of the Producer by Meryl Moens (BE) Lecture: Digital Online Performances Before and After the COVID Crisis by Franck Bauchard (FR) Discussion about the performance "Who's Tupac?" with Tanja Vrancken and Catherine Vervaecke (BE - KVS) Exchange session: Art and Accessibility by Kim Simpson (UK) Walk and Talk Sessions Pitching session by Chrissie Faniadis (SE) Exchange Session: Rethinking Cultural Mobilty by Marie Le Sourd (FR) Decolonial Tour by Collectif Mémoire Coloniale et Lutte contre les Discriminations (BE) Discussion about the performance "Two Adults and a Child" with Sepide Freitag and Julia Danila (DE) Lecture: Artistic Feedback formats by Georg Weinand (BE) Workshop: International Budgeting by Eva Wilsens (BE) and Caroline Ngorobi (KE) Gamified Toolkit Workshop: Reshape Network - Values of Solidarity General Feedback and closing up by Chrissie Faniadis (SE) Performance: Who's Tupac by Jr.cE.sA.r / NNT & KVS at KVS Performance: Two Adults and a Child by Ant Hampton at Kaaitheater.
Venue
The Producers' Academy took place at La Bellone, Rue de Flandre, 46, 1000 Brussels.